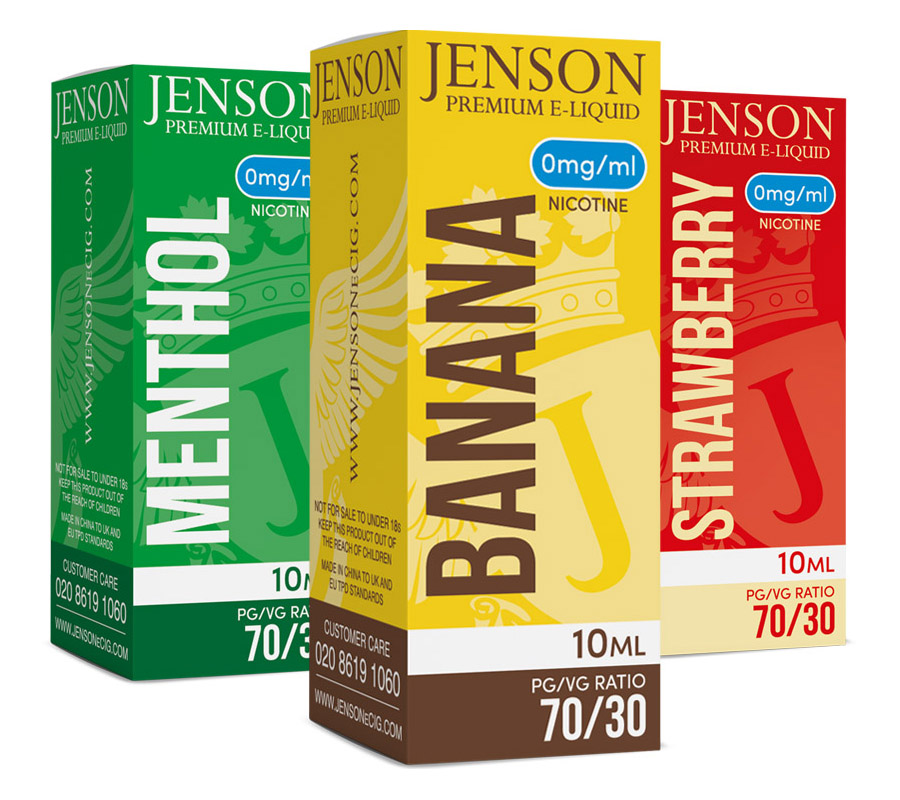 JENSON E-LIQUIDS
70PG/30VG RANGE
Explore our extensive range of delicious tasting high PG e-liquids all in one place. Discover a new tantalising favourite to enhance your vaping experience. From rich and smooth tobacco blends to juicy fruits and combinations, flavours are available in a range of strengths 0mg, 6mg, 12mg, 18mg.
MICKS E-LIQUIDS
50PG/50VG RANGE
A range of perfectly balanced PG and VG e-liquids waiting to be discovered. There's a feast of fruity flavours, fresh menthols and mouth-watering flavours available in a range of strengths 0mg, 3mg, 6mg, 12mg, 18mg.
What will you choose?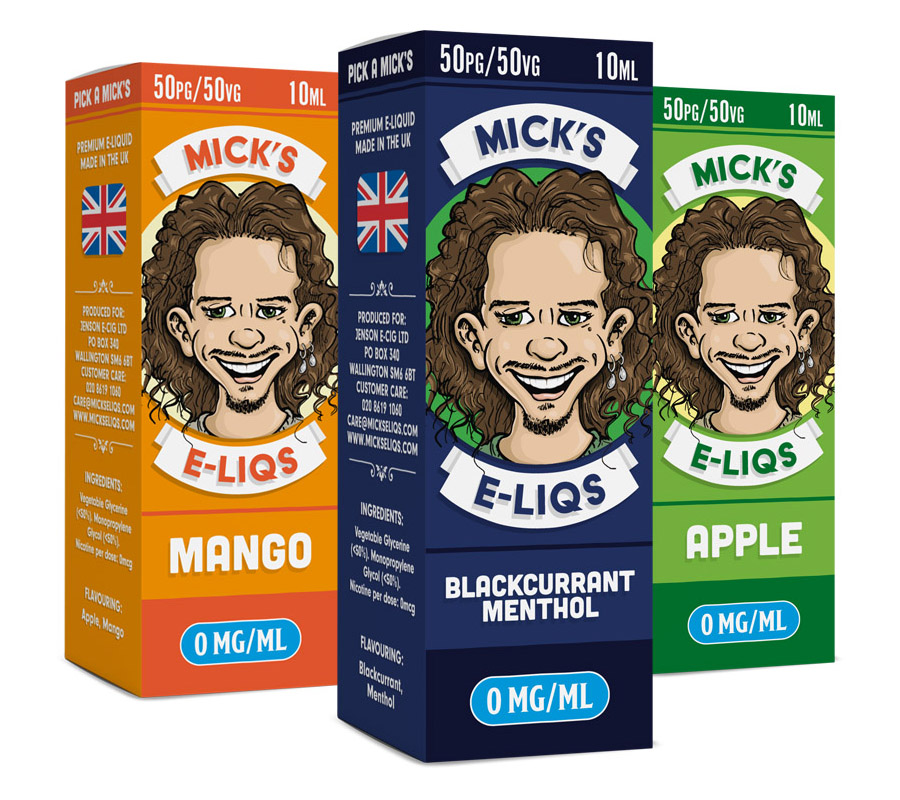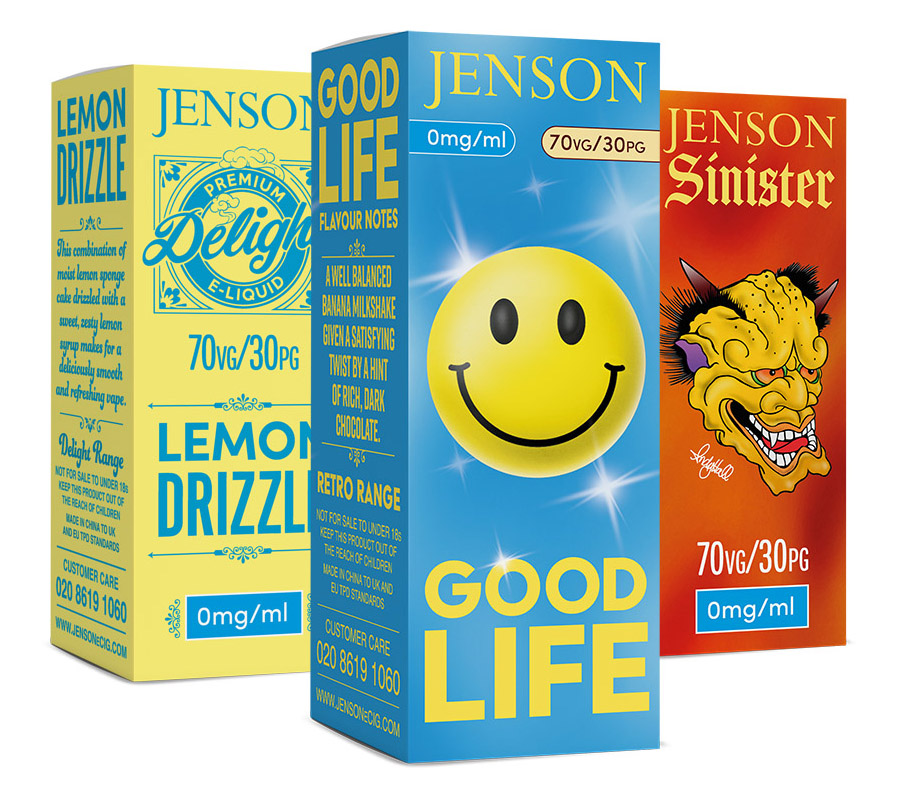 JENSON E-LIQUIDS
70VG/30PG RANGE
Take your pick of high VG e-liquids from our 3 original ranges; Delight, Artful and Retro. Choose from delicious fruit mixes, carefully blended combinations and flavours from yesteryear. All flavours available in strengths
0mg, 3mg and 6mg.