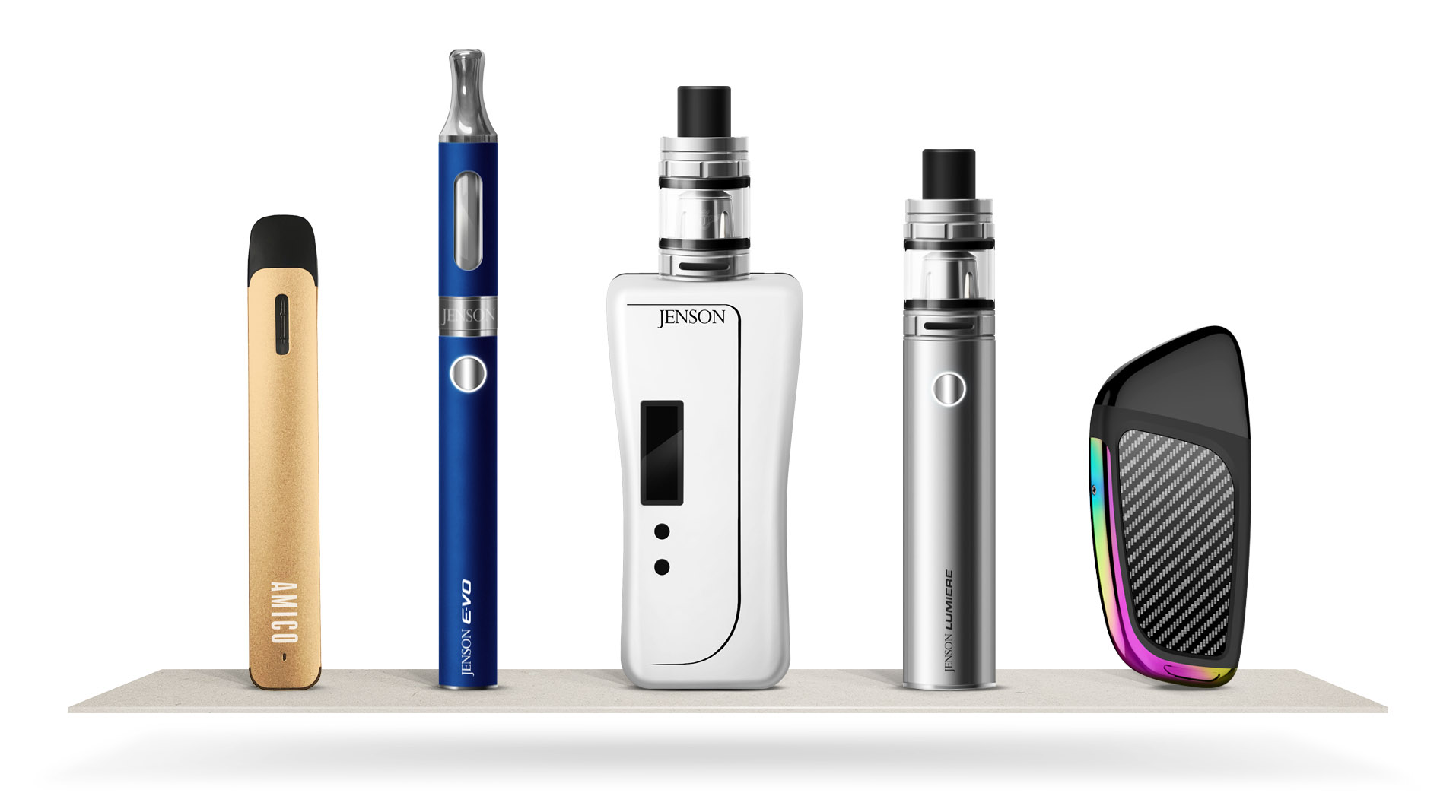 Jenson E-cig has been in the vaping business for over 10 years. Initially our focus was to gain distribution and sales of our products in independent stores across London and the South East. After lots of hard work, today we're stocked in over 800 retailers and have thousands of happy customers.
Throughout the years our commitment has always been to ensure we provide innovative high quality vaping products to customers seeking reliable devices and great tasting liquids. We know that the vaping market is vast and customers have an enormous choice of products, so are delighted to have so many loyal customers. We're now turning our attention to growing our business through online sales. It's an exciting time for us, taking Jenson E-cig further afield, and if we are new to you, you can be confident in our ability to provide you with premium, reliable and high quality products.
Sourcing our items from our trusted and established suppliers is important to us, and you can rest assured all our products undergo rigorous compliance and quality testing. We will only sell products that meet the stringent guidelines in the Tobacco Product Directive.
If you're new to vaping we hope you'll start your journey with Jenson, and if you're already a customer of ours, thank you for your support!
PUSH THE BUTTON O MAKE THE SWITCH